PAUL DAVIES
Blow-Up
16th May - 9th June 2013
The Cat Street Gallery is delighted to welcome back Australian painter Paul Davies for his third solo show at the gallery. Blow-Up , referencing the 1966 film of the same name, is the latest series of works from Davies, based on photographs, memory and his signature abandoned architecture. As always, Davies' works are devoid of human form, yet retain something of a voyeuristic nature, creating tension between the subject and its audience.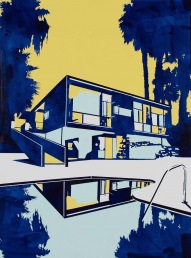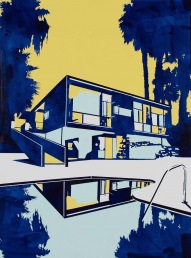 WONDERWORKS
Wonderworks
24th May - 3rd June 2013
The Cat Street Gallery is extremely proud to present its landmark, one-off 2013 exhibition, WONDERWORKS .

Opening on 24 May in Hong Kong at The Space, this unique showcase of over fifty artists will feature artworks from Asia, America, Africa, the UK and Europe. Displaying a range of extraordinary talents, WONDERWORKS brings together a critically engaged survey of young and established artists practicing today. Each piece celebrates a different technique, concept or medium - from drawing to sculpture; neon to canvas; works on paper to video; taxidermy to found objects - bringing a very particular yet global taste of the 'madness of art' to Hong Kong.